Who we are?
There are several experienced clinical psychologists who work within the North West England, the Isle of Man and North Wales Cleft Lip and Palate Network. We also have assistant psychologists in the team who support the work of the clinical psychologists, and occasionally we have trainee clinical psychologists on placement with us. The Clinical Psychology service offer appointments at the Children's Hospitals in Manchesterand Liverpooland also within the outreach settings at the Royal Preston, Glan Clwyd and Wrexham Maelor hospitals.
Our Role
A clinical psychologist is someone who has had specialist training in how people think, feel, behave and relate to one another. We provide psychological assessments and interventions to children, young people and their families to support them to adjust to and cope with the practical and emotional demands that can come from living with a medical condition. Our role is to try and minimise the impact that a cleft lip and/or palate and any associated treatment can have on children and their families' lives. We are often available at cleft clinics and also see patients for individual outpatient appointments.
When we see clients?
We are present in many of the multi-disciplinary clinics so might meet patients and families when they attend their routine clinic appointments. Along with other professionals in the team, we have key time points when we routinely see children, for example at 18 months of age and at 5 years.
We can offer individual appointments where we discuss any worries children and families may have and ways these can be managed. We can provide counselling, therapy and support for children and families about anything related to the child's cleft lip and/or palate.
We can work individually with children, with parents or with the whole family depending on individual support needs.
We are able to talk (with families' consent) with other agencies involved in a child's care, for example school, social services, your General Practitioner (GP), and other medical teams.
There are a number of ways that children and families can access psychological support. Families can talk to a clinical psychologist or any member of the Cleft Lip and Palate Team about their support needs when attending a routine clinic appointment. Any member of the team may offer a referral to clinical psychology, or families can contact us themselves to request this.
Other aspects of our work:
Group-based support, including antenatal group, SNaP group, School Change Day.
Transition to adult care within the lifespan service.
Orthognathic planning & decision making.
Providing training & teaching.
Audit & service evaluation.
Research.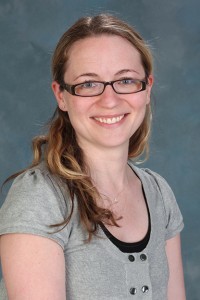 Dr Zoe Edwards
Clinical Psychologist
Alder Hey
Leaflets