Who are we?
There is a Consultant Paediatric Dentist who leads the service across the network and attends multidisciplinary clinics at Alder Hey Children's Hospital and Royal Manchester Children's Hospital. We also have a dental therapist at both sites. Specialists in Paediatric Dentistry and dentists with a special interest attend clinics in North Wales.
We are able to provide dental treatment for anxious children or those with a complex medical history under inhalation sedation and general anaesthetic and provide specialised dental acre for children who cannot access it locally. We also refer children to colleagues working in the community dental service across our region.
Our Role
We provide assessment and management of oral health in children born with cleft lip and/or palate from birth to adolescence. Our aim is to provide a full range of oral health care and to prevent and control oral disease in children by promoting good dietary habits and oral health.
We see children both individually and in clinics with other members of the multidisciplinary team.
It is expected that routine dental care for children with clefts will be delivered locally through the general and community dental services. However, some children with cleft lip and/or palate may benefit from additional advice and expertise. This would include those who are anxious about receiving dental care and children where the cleft causes missing or abnormally formed teeth. Planned, specialised care can be provided at Alder Hey and the Royal Manchester Children's Hospital sites when required.
When do we see clients?
We usually meet our patients born with cleft lip and/or palate when they return to a multi-disciplinary clinic following the primary surgery.  Preventive dental health advice is provided and provision of local dental care is discussed. We routinely see children for assessment in order to monitor their oral health and dental development when they are approximately:
18 months
3 years
5 years
8 years (for those may require a bone graft)
10 years
15 years
If dental treatment is required we will discuss who will provide this and where.
Other aspects of our work:
Liaise with Restorative Consultant if longer term specialist care is required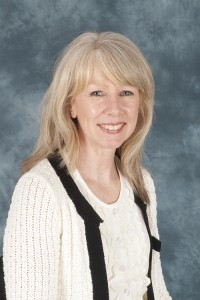 Jeanette Mooney
Dental Therapist, RMCH
Leaflets