Fundraising
From providing vital equipment to paying for research into life saving treatments, fundraising plays a key role in enhancing patients' lives at all of the Trust's hospitals.
Our Trust charity benefits from the generosity of our patients, their friends and families, partner charities, our staff and many of Manchester's top businesses, to the tune of millions of pounds a year.
If YOU would like to support us, click on the links on the left hand menu to find out how you can have fun and raise vital funds for your new hospital.
Contact the fundraising department
You can contact us by phone: 0161 276 4522
Email: charity.office@cmft.nhs.uk
Or fax: (0161) 276 4241
Our office hours are Monday – Friday 9.00 am – 5.00pm
You can leave a message outside those hours. We are always pleased to hear from you!
Alder Hey Children's Charity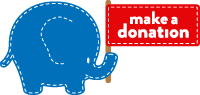 Alder Hey is the busiest children's hospital in the UK caring for over 270,000 young patients each year. Alder Hey Children's Charity raises funds to support the hospital's pioneering work and aims to improve the quality of life for our patients and through our innovations and research, the quality of life for children across the world.
Without the support of charitable donations from our fantastic supporters, many of the outstanding facilities and innovations at Alder Hey could not be achieved.
Together we can make a difference
Call 0151 252 5716
One of our members of staff will be more than happy to help you